Home Patients Patient Stories The Nathan Centre
The Nathan Centre
We Will Always Remember Nathan
SDSF's 2019 Annual Report featured a patient story about Nathan Garcia, a courageous young man who had suffered from a severe spine deformity secondary to cardiopulmonary issues discovered shortly after birth.  Despite every obstacle he and his mother faced, he remained optimistic and joyful. Nathan and his mum last travelled to San Diego to attend our Gala in February 2020 and to get the word out about children with rare disorders. Sadly, the world lost Nathan this past September and it will forever be a different place without his infectious, happy spirit.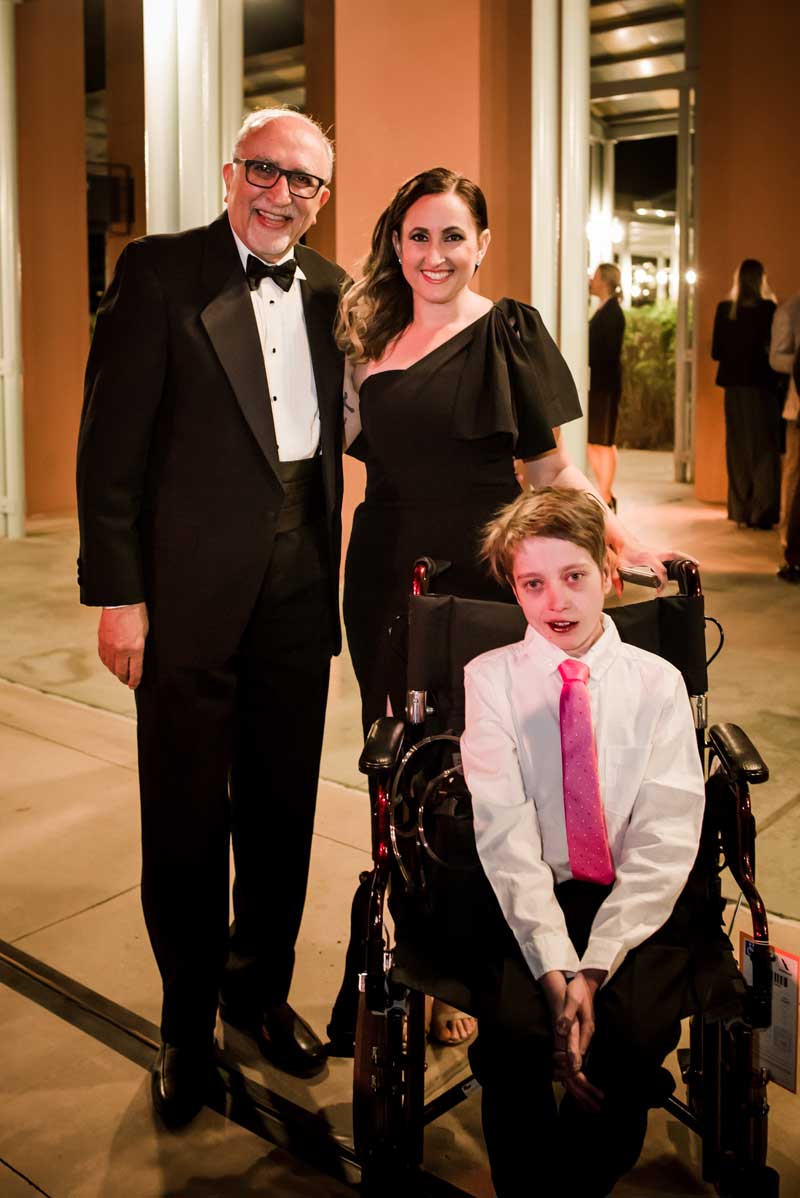 Nathan Garcia with his mother Monique Garcia and Dr. Akbarnia at the SDSF Gala in February 2020
The San Diego Spine Foundation, in keeping with its mission of research, education and outreach, especially now as we celebrate our 15th anniversary, wishes to honour Nathan and his mother as well as to help her promote her life's dream of establishing a Centre for Children with rare disorders, not only in Australia, but by building a gene bank around the globe, with the intention of providing hope to children and families with rare disorders world-wide as well as a chance for a better life.  We only wish Nathan could have been here to help his mum realize this dream, but somehow, we believe he will still know. 
Click Here to learn more about The Nathan Centre and Monique Garcia. 
About The Nathan Centre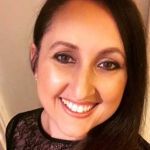 My name is Monique Garcia, and I had the honour of being the incredible Nathan Garcia's mother. Nathan was born with a rare congenital heart condition called "hypoplastic left heart syndrome" or half a heart. We were told to take him home where he would die in a matter of weeks, but we fought hard to get Nathan from Perth, Western Australia, to the Royal Children's Hospital in Victoria, for life-saving surgery. Nathan miraculously survived the multiple open-heart surgeries as a baby, only to be struck down by another rare disease at age one, called Early Onset Scoliosis.
I still remember the day that Nathan's cardiologist expressed to me his concern about the scoliosis; if left to progress it could compromise, complicate, and contraindicate Nathan's primary heart condition. Nathan's curve was not treated early enough, and, by the time we got him to the right treatment, it was too late. At age 5, a cardiac catheter confirmed our greatest fears; the scoliosis had caused irreversible damage to my little boy's heart and lungs. To quote the cardiologist verbatim "it's a mess in there". For the second time in his life, I was told to take him home and let him die.
Of course, anyone who knew Nathan knew this kid also suffered from perpetual happiness. So, the fight to preserve this little man's quality of life and function came as no surprise. For 18 years, we fought tooth and nail to keep him alive. At 31, I decided to become a doctor after Nathan's orthopaedic surgeon said to me "Medicine is about being kind to people". I really wanted to be kind to others in this capacity. I enrolled at Edith Cowan University with the aim to earn a bachelor's degree, a master's degree, a PhD and then an MD. My vision was to build a centre for children and their families impacted by rare diseases and to be kind to them. I wanted to call it "The Nathan Centre".
| | |
| --- | --- |
| | |
| Nathan with his Mum and siblings! | |
As the years passed, it became evident that Nathan was succumbing to this insidious disease. On the 4th of September 2021, at the age of 18, Nathan passed away at Bethesda hospital due to complications from heart failure and severe restrictive lung disease. Whilst his passing was sudden and unexpected, his deterioration wasn't. The last three years of Nathan's life were miserable. His quality of life was slowly being replaced by chronic pain, crushing chest pain, acute back pain, oedema, breathlessness, gout, depression, and emergency hospital admissions.
Some of the last words Nathan said to me on this earth were "this isn't fair" as he writhed in pain at 2am on the morning of September 4th. I ran out of his hospital room to find a nurse, and when I ran back to Nathan 20 seconds later, Nathan had died. I stood beside him, in a state of shock, but I let my baby go. He had had enough and finally his suffering was over. For the next 30 minutes, I snuggled him up to me in his hospital bed as the nurses and doctors did their final checks. I wanted his soul to leave this earth in peace. I believe he did.
I had an acute, knee jerk reaction to Nathan's death. It was time to build the Nathan Centre. Right here. Right now. My life was in tatters, still reeling from the effects of being the full-time carer of a very sick little boy. But none of that mattered now. The only thing that mattered was making sure Nathan's incredible life and unjust death caused systemic change.
It has been four months since Nathan's passing. Since then, we have been working towards making the Nathan Centre the first centre for rare diseases in Australia. The aim of the Nathan Centre is to relieve the suffering and distress of children and their families impacted by rare diseases. We want to provide personalised healthcare so that each child (and their family) that comes to us has all their needs met. This not only includes health and social needs, but also assessing and addressing the research gaps for their rare disease. For example, there is currently no known cause for early onset scoliosis. The only way to find a new medicine to treat the underlying cause of this condition is through genomics research. This requires the collection, storage, and analysis of blood from affected patients to discover the gene mutation. Only then are we truly doing everything we can to help these kids, and their families.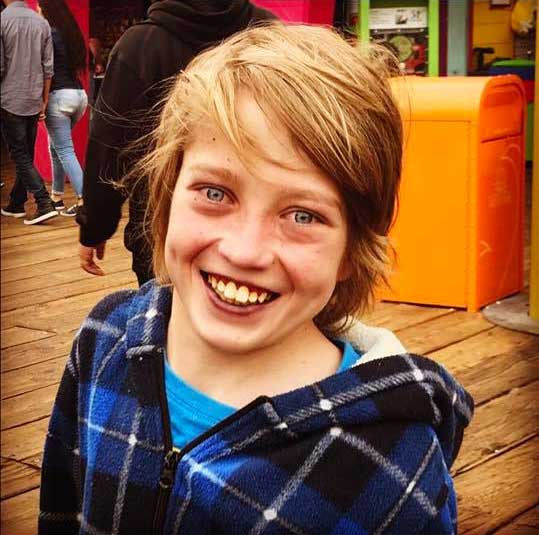 My vision is to have a Nathan Centre in San Diego, CA too, so that we can help many more children and their families.
Even though Nathan lost his battle, we, as the Nathan Centre, are going to win the war.