Home Giving Meet Our Sponsors
Warm Thanks to Our 2020 Sponsors & Supporters
The San Diego Spine Foundation appreciates the support of individuals and organizations that help make our work possible. We take this opportunity to acknowledge the support of all who have helped along the way.
Click Here download the complete list of 2020 Benefactors.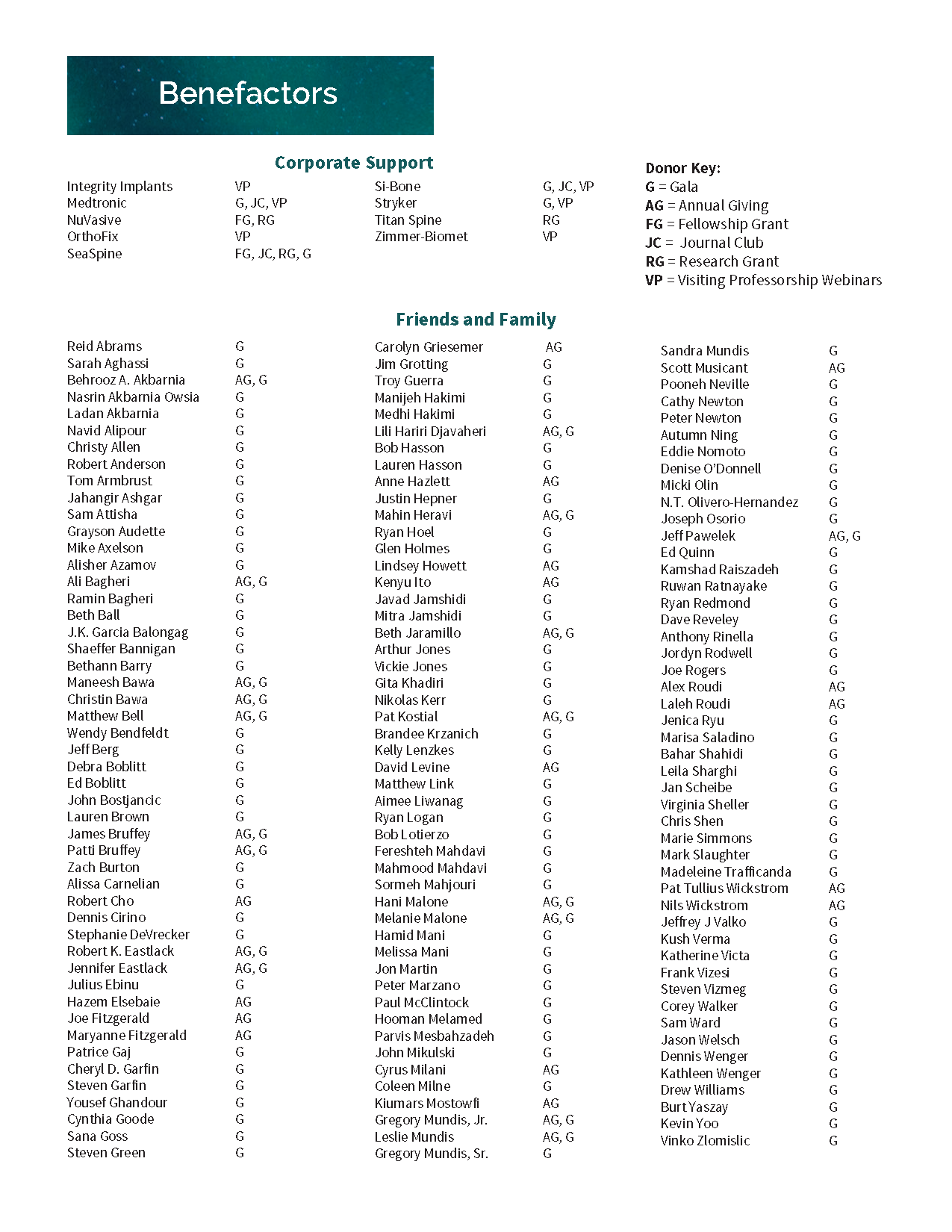 The San Diego Spine Foundation would like to express its appreciation to

 

Mr. Brian Greer, President of Goimage Media Services for his generous contribution of the development of our Annual Report and our website.