Home About News Bridging The Gap 2023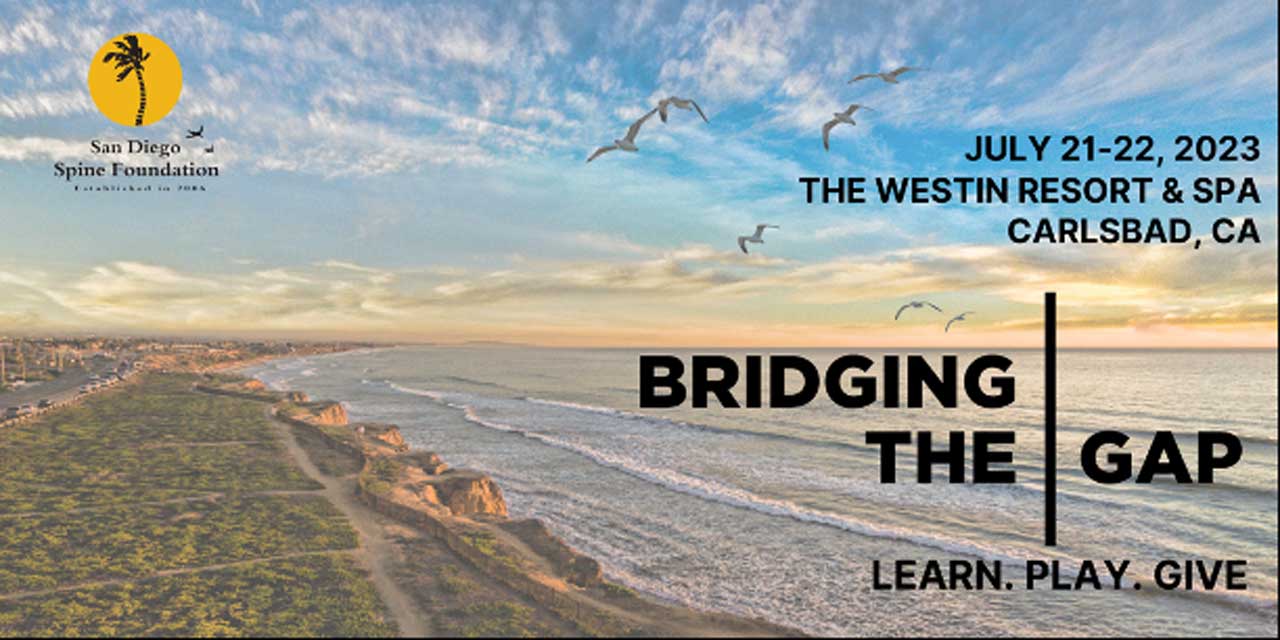 We are excited to announce the second annual Bridging the Gap Conference presented by the San Diego Spine Foundation!  Building on the success of last year's event, we will continue to focus on leadership, life skills and nonclinical aspects of a successful spine practice, with golf and a 5K run to enhance networking, provide some time for fun and raise funds to support outreach efforts by SDSF and Global Spine Outreach.
This is a one of a kind meeting within our industry where we will learn from experts and discuss various aspects of life beyond the technical aspects of spine surgery.